Bankruptcy Lawyer
Facing financial difficulty? Filing for bankruptcy can provide a fresh financial start by eliminating or restructuring your debt.

Foreclosure Defense
Fight the banks from taking your home. Our New York foreclosure lawyers, can protect and defend your rights as a homeowner.
Personal Injury
When people hear the phrase "personal injury", they usually think only trip and fall accidents and car accidents, but we can help you with a wide variety of cases.
Medical Malpractice
Medicall malpractice occurs when a medical care provider or facility deviates from the accepted reasonable standard of car within the medical community.
Call Today For A Free Consultation
New York Personal Injury Attorney & Accident Lawyer
Since 1993, David I. Pankin has represented thousands of consumers and accident victims on their important legal matters. During this time, David Pankin has recovered millions of dollars in compensation for victims of accidents, medical malpractice and other consumer protection related maters.
However, The Law Offices of David I. Pankin, P.C. it isn't just about obtaining just compensation for their clients. It is about representing his clients with passion and dedication. We have great passion in what we do, in representing accident victims and consumers against insurance companies and other corporate wrongdoers. In addition, we are dedicated to working closely with our clients and treating each and every client as if they are the only client of the firm. We understand that being an accident victim or a victim of wrongdoing by another can be a traumatic experience. Recognizing this, from the initial call or email to our office, until after a case is even resolved, we are available 24 hours a day, seven days a week for our clients.
If you are an accident victim, injured by medical malpractice or injured by a harmful product and are looking for an experience, dedicated law firm, contact The Law Offices of David I. Pankin, P.C. at
888-529-9600 for a FREE consultation today.
When we represent you, you can expect:
An advocate will seek to protect you legal rights;
• Caring professionals sympathetic to your needs;
• Dedication to getting you the highest possible settlement or reward;
• Assistance with medical forms and other paper work related to your case;
• Top quality investigators to uncover the details of your case;
• No fees until an unless you get your compensation;
• Over 30 years of combined legal experience!
Contact us today for a free consultation.
REVIEWS
SEE WHAT OUR CLIENTS HAVE TO SAY
Watch Our Videos & Listen to Our Clients
PRACTICE AREAS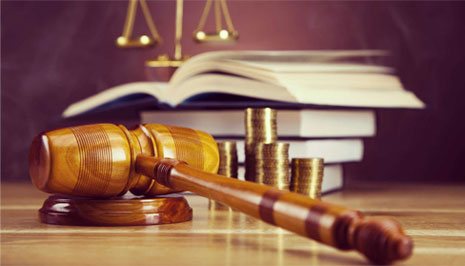 REPRESENTING REAL PEOPLE, GETTING REAL RESULTS
Our team handles a wide variety of cases including but not limitted to bankruptcy, foreclosure defense, personal injury, medical malpractice and family law.
OUR COMMITMENT
EXPERIENCE, KNOWLEDGE AND DILIGENCE
Our team is committed to excellence and we are dedicated to providing the best possible outcome for your situation.
Client Reviews
Let me begin by saying I first recommend a friend to Mr. Pankin office, I trusted him by just seeing his television add, my friend took my advice and was very satisfied with the result from Mr. Pankin office she was able to put her all her worries away... I myself did not know that I would have come in to some real finical difficulties and when that time came I went to Mr. Pankin office for help, after my first vista I know I was in good hands. Mr. Pankin and his staff assure me that I would be ok and in the end it was... as Mr Pankin says "bankruptcy is not the end its just a new beginning" now its all over for me I can now sleep a lot better at night... I would recommend Mr Pankin to any who think that they need this kind of help... Thank you Mr. Pankin & staff

The day I went for my initial interview, I was so nervous. After speaking with Robert, I felt comfortable and confident choosing David I Pankin, PC to represent me. They took the time to make sure all my questions and concerns were addressed. On the day I had to appear in court, Roger was there to support and counsel me and Zaira made sure I was well prepared for my court date. I wouldn't hesitate recommending these knowledgeable, professional and courteous individuals to my friends and family.

From the first time we walked into Mr. Pankin's office, everyone on the staff was very professional and made us feel very comfortable. It was a smooth process throughout our experience. We highly recommend Mr. Pankin and his associates. Thank you to everyone for all your help. Joe and Rosanna

I recently filed bankruptcy through the law office of David Pankin. Honestly I didn't know what to expect. I thought it would be a long drawn out expensive process, which I must say it wasn't. The payment plans were affordable. The garnishment stopped almost immediately. I've already began receiving car loan offers. I have opened a bank account as well as received my first credit card since filing. So if you are considering filing bankruptcy, David Pankin and his associates are the way to go. Thanks for giving me my life back

I am extremely pleased with the work this law office did for my family. I was in a situation where time and execution was everything and Mr. Pankin's office and all of the staff made it happen . I recommend their service to anyone needing results in a timely manner. Simply excellent. Thank you all.
David I. Pankin Blog
30
Mar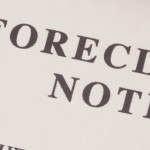 When a homeowner is served a foreclosure Summons and Complaint in New York, they only have a limited time to file an Answer with the court. The amount of time allowed by the Civil Practice...
5
Feb
Typically, in a chapter 7 bankruptcy case, most debts are dischargeable, meaning they will not have to be paid by the debtor at the end of the bankruptcy process. Some debts are always non-dischargeable in...