PERSONAL INJURY
When people hear the phrase "personal injury" they usually think only of trip and fall accidents and car accidents, but we can help you with wide variety of cases.
MEDICAL MALPRACTICE
Medical malpractice occurs when a medical care provider or facility deviates from the accepted reasonable standard of care within the medical community.
PRODUCT LIABILITY
If a person is seriously injured or killed by a defective product, the designer, manufacturer, supplier, and/or retailer may be held liable for damages.
WORKERS COMP
Being injured on the job can be difficult. If you have been injured while on the job, we can help you seek the maximum compensation for your injuries.
Call Today For A Free Consultation
New York Personal Injury Lawyer & Medical Malpractice Attorney
Since 1997, the Law Offices of David I. Pankin, P.C. has helped accident victims get the financial compensation that they deserve for their injuries. During this time, they have recovered millions of dollars for their clients.
In addition to getting their clients much deserved financial compensation, they feel strongly in giving their clients the personal attention they deserve. In contrast to a national law firm, the Law Offices of David I. Pankin, P.C. is a local firm that is well known in New York and they limit their practice to the representation of New Yorkers. Their goal, quite simply, is to provide each client with the compassionate service they need, while seeking to obtain the maximum financial compensation for each case.
David I Pankin, Esq. and his experienced staff spend the time to get to know each client and their cases individually. They pride themselves on quickly responding to their client's questions and concerns.
The initial consultation is also free and remember, if there is no recovery, there is no fee.
To speak with an experienced personal injury attorney today, fill out our easy online contact form or call 888-529-9600.
Personal Injury and Medical Malpractice Videos
PRACTICE AREAS
Representing Real People, Getting Real Results
Our team handles a wide variety of cases including but not limitted to personal injury, medical malpractice, product liability, and workers compensation. ...readmore
OUR COMMITMENT
We Only Get Paid If We Win
We are a contingent based personal injury law firm which means, we only get paid if we win. Our team will do whats necessary to insure our clients receive fair compensation and justice for their injuries. ...readmore
Client Reviews
Mr. Pankin really helped me out when I didn't know what to do... The staff was always pleasant and very helpful. Everything was always explained and they answered any questions no matter how many times I called.

David Pankin represented me... I found him and his staff so pleasant and thorough and I would highly recommend him

My experience with The Law Firm of David I Pankin was very satisfying. I can't say enough about him and his entire legal team, I highly recommend The Law Office of David I Pankin, for your legal problems.

I would have to say that working with David I. Pankin and his team was a huge pleasure. In the beginning, I was very anxious of any outcome, but they were there for me all the way and they embraced me with confidence, trust and guidance. With their expertise and hard work it resulted to a 100% success in every aspect. Thank you Mr. Pankin for all of your help and a special thanks to Robert, Zaira and Fernando. I HIGHLY RECOMMEND THE LAW OFFICE OF DAVID I. PANKIN.

The Law Offices of David I. Pankin P.C. was not only knowledgeable but they were caring. The Law Offices of David I. Pankin P.C. has assured me that they are always available for me to speak with and consult with should I have additional questions or concerns. I heartily recommend the Law offices of David I. Pankin P.C. They are pleasant, confident, and professional in all ways. I recommend them without any reservation.
Personal Injury Blog
22
Sep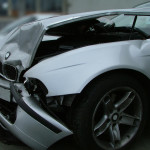 Summertime can be a great time to enjoy the outdoors and maybe take a vacation with your loved ones, but it also happens to be the season when the most traffic accidents tend to occur...